Case Study: Laboratories in Egypt Improve AST Reporting with CLSI's M100
9/4/2019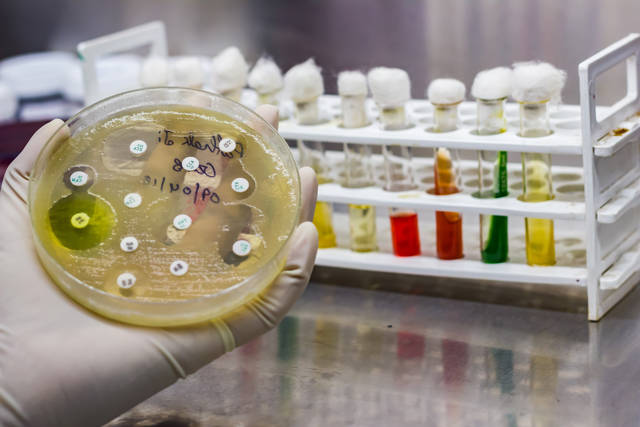 Several months ago, we invited our members and customers to tell us their unique stories about how implementing CLSI standards has improved processes and/or quality in their labs.
Dr. Mona El-Shokry, an Associate Professor from the faculty of medicine at Ain Shams University in Egypt, shared with us how a group of labs in Egypt, by implementing CLSI's M100, was able to improve the quality of their antimicrobial susceptibility testing (AST) for the purpose of reporting microbial identification and antimicrobial susceptibility data to Egypt's national surveillance system.

The participating laboratories, which were affiliated with public health, academia, and the private sector, were diverse in their respective resources, but shared a common challenge. Before the implementation of CLSI's M100, staff relied solely on the technical experience and expertise of laboratorians for reporting. Antibiotic inhibition zones were measured visually and were often verbally reported to clinicians and patients. Laboratory personnel had never used CLSI's M100 for their AST testing and reporting.

The strategy for improving the quality of AST testing and reporting in participating laboratories was fivefold:
Laboratory personnel were trained to identify the antimicrobial resistance (AMR) profile of identified pathogens using the Kirby-Bauer disk diffusion technique.
Laboratories were provided with ATCC® strains to establish a quality control system in accordance with CLSI's M100.
Laboratory personnel were introduced to CLSI's M100 as a guide to interpret AST results.
A simple breakpoint table was developed based on the current edition of M100 and kept in the laboratories to remind the laboratorians of correct inhibition zone measurements.
Isolates were retested in a College of American Pathologists (CAP)-accredited lab to ensure the quality of test results.
Most of the participating labs are now reporting their data to the national surveillance system, as well as to WHO's GLASS platform in accordance with the procedures set forth in CLSI's M100.
One long-term outcome of implementing CLSI's M100 has been greater clinician confidence in the accuracy of AST results coming from participating labs. Additionally, the standardization of AMR data has helped inform intervention plans and policies to combat the spread of resistance in Egypt. One of Egypt's key activities for their national action plan to combat the spread of AMR is to standardize and harmonize AST data interpretation using CLSI standards.
Learn more about CLSI's library of standards and how they can help you deliver high quality test results for your patients, while improving efficiency in your laboratory.
Reference
Talat M, El-Shokry M, El-Kholy J, et al. National surveillance of health care–associated infections in Egypt: Developing a sustainable program in a resource-limited country. Am J Infect Control. 2016;44:1296-301
Submit your own story about how CLSI's standards or products have helped your lab!
← Go Back