CLSI Partners with Dominican Republic to Provide HIV Testing Training
3/7/2018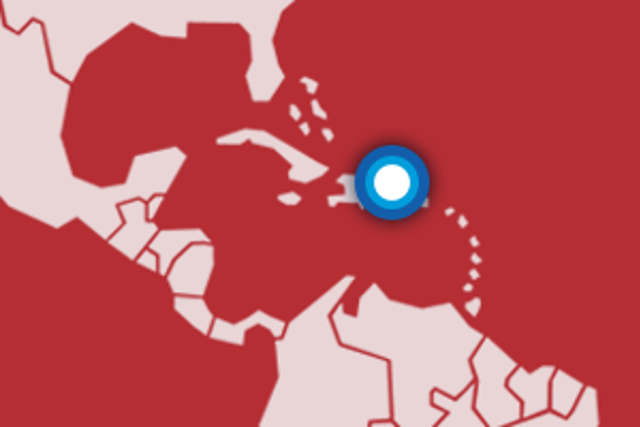 CLSI has been providing training in the Dominican Republic since 2016 for 11 HIV point-of-care-testing (POCT) sites as well as the National Reference Laboratory (National Public Health Laboratory Dr. Defilio). The scope of CLSI's work in the Dominican Republic is focused on supporting the UNAIDS Initiative 90-90-90 program. In 2014, the Joint United Nations Programme on HIV/AIDS (UNAIDS) and partners launched the 90-90-90 targets. The aim of this program was to diagnose 90% of all HIV-positive people, provide antiretroviral therapy (ART) for 90% of those diagnosed, and achieve viral suppression for 90% of those treated by 2020. CLSI's training is aimed at helping HIV POCT sites in the Dominican Republic reach these goals.
CLSI's training model in the Dominican Republic is focused on strengthening the quality management system (QMS) in selected sites to achieve quality in HIV testing. This ensures correct and timely diagnosis of people living with HIV. CLSI has also taken on the task of strengthening the viral load testing processes at the sites and National Reference Laboratory for all patients in treatment.
The 11 POCT sites are in La Romana, Puerto Plata, Santiago de los Caballeros, and Santo Domingo; they are made up of laboratories, clinics, and mobile sites. Staff consists of laboratory professionals as well as nonlaboratory personnel. CLSI's in-country training team trains laboratory and nonlaboratory health care professionals at these sites on how to perform HIV testing appropriately. The results from patient testing are in turn reported to the National Reference Laboratory.
CLSI also provides support to the virology unit at the National Reference Laboratory to strengthen its external quality assurance (EQA) program. CLSI training is aligned with the ISO/IEC 17043 standard, Conformity assessment—General requirements for proficiency testing, and will help the National Reference Laboratory in its goal to achieve accreditation.
Currently, the Dominican Republic has a population of 11 million inhabitants and approximately 1% HIV prevalence rate.
Learn more about CLSI's Partnerships program.
← Go Back