CLSI's Work in Zambia
6/30/2021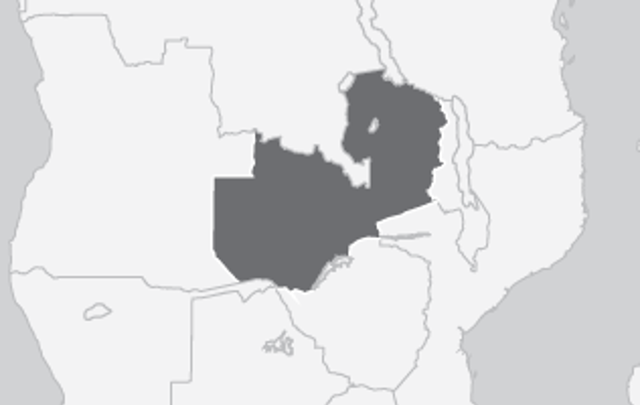 With the support of the Ministry of Health Zambia and the US Centers for Disease Control and Prevention (CDC), through its Global Health Partnerships (GHP), CLSI has been supporting laboratory strengthening activities in Zambia since 2010. More recently, in conjunction with Centre for Infectious Disease Research in Zambia—Lab Innovation for Excellence (CIDRZ LIFE) project, quality management system (QMS) activities have expanded to reach more laboratories.
This technical support, grounded in the Ministry of Health's mission of delivering "high-quality, accurate, timely, cost-effective, and appropriate laboratory services as close to the family as possible," has a two-fold focus: first, on strengthening laboratories that are implementing a QMS in order to improve the quality of operations, and second, on building the individual skills and knowledge of biomedical scientists, medical laboratory professionals, and laboratory leadership to enhance the workforce and expand that impact to the whole country. The overarching strategies employed include:
Providing mentorship to priority laboratories to assist them in developing a QMS and working towards attainment and maintenance of ISO 15189-aligned accreditation.
Building QMS capacity to identified laboratorians in Zambia through focused trainings to advance knowledge, skills, and practice.
Developing a cadre of QMS mentors and quality assessors within Zambia to sustain the gains of the program.
Providing technical assistance to lay the groundwork for the establishment of a national external quality assessment program and a national laboratory certification program.
Successes of the Program:
8 laboratories within the national health system have been assisted with achieving and maintaining international accreditation.
9 additional laboratories are undergoing mentorship, implementing QMS, and preparing technical and management procedures in preparation for international accreditation.
CLSI subject matter experts have spent more than 6,500 hours working side-by-side with in-country laboratory professionals to mentor them in implementing an ISO 15189-aligned QMS and other best practices for the laboratory.
21 quality assessors have been training in conducting standard-based assessments, as well as internal audits. These assessors have been instrumental in conducting Ministry of Health assessments to inform planning.
33 mentor trainees equipped with fundamentals in mentorship skills and QMS practice are undergoing practical training to become QMS mentors. The goal for this component of the program is to sustain the gains that have been realized from the program. After training, this pool of experienced mentors will expand the reach of the QMS program to more laboratories in the country.
15+ QMS-based workshops have been conducted. As a result, over 300 laboratory professionals are trained in different QMS topics.
Because of QMS implementation in laboratories throughout Zambia, thousands of Zambians have access to high-quality laboratory test results. Improvements in diagnostic capabilities positively affect patient care as doctors and patient care teams can make medical decisions based on timely and accurate laboratory results.
Interested in what CLSI Partnerships can offer your lab? View our training courses catalog.
← Go Back