How We're Working to Improve Global Health With the Pan-American Health Organization
9/9/2022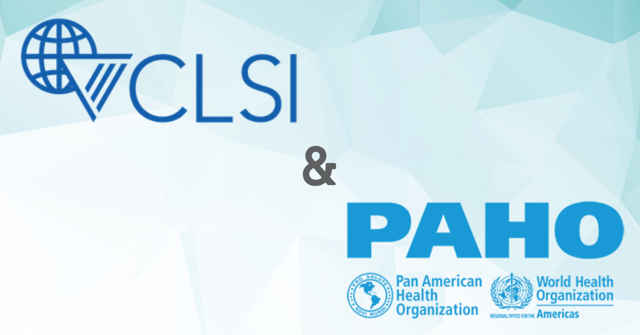 The Pan American Health Organization (PAHO)  Member States have recognized CLSI as an official non-state actor for three years. PAHO acts as the Regional Office for the Americas of the World Health Organization (WHO) and engages with non-state actors in view of their significant role in global health.
"Official relations" is a privilege the PAHO's Governing Bodies grant to eligible non-state actors that have had, and continue to have, sustained and systematic engagement with PAHO for at least two years, assessed by both parties as being mutually beneficial. Non-state actors in official relations with PAHO help extend the reach of the organization's actions by, among other things, disseminating and mainstreaming PAHO's policies through their own activities and networks. Collaboration with non-state actors strengthens PAHO's advocacy actions, leading to the exchange of knowledge and expertise to advance PAHO's objectives and health.
To advance these goals, PAHO promotes technical cooperation between countries and works in partnership with ministries of health and other government agencies, civil society organizations, other international agencies, universities, social security agencies, community groups, and other partners. PAHO promotes the inclusion of health in all public policies and the engagement of all sectors in efforts to ensure that people live longer, healthier lives, with good health as their most valuable resource.
The organization's members represent 51 countries and territories in the region. Under their leadership, PAHO sets regional health priorities and mobilizes action to address health problems that respect no borders and that, in many cases, jeopardize the sustainability of health systems.
PAHO's activities include:
Communicable diseases and environmental determinants of health
Evidence and intelligence for action in health
Family, health promotion, and life course
Gender, equity, and cultural diversity
Health emergencies
Health systems and services
Noncommunicable diseases and mental health­­­
Learn more about this partnership in our press release here.
← Go Back