Laboratories Can Help the Battle Against Candida Auris by Following Established Guidelines
3/22/2023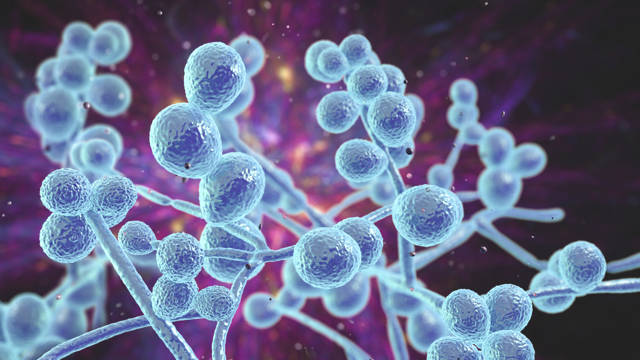 Candida auris is a type of yeast that has become a growing concern in recent years due to its ability to cause severe infections that are difficult to treat. C. auris was first identified in 2009 in Japan, but since then has spread to other countries and become a global health threat.1  
The US Centers for Disease Control and Prevention (CDC) is concerned about C. auris for the following reasons2:
C. auris is often multidrug-resistant.
It is difficult to identify with standard laboratory methods, and it can be misidentified in labs without specific technology. Misidentification may lead to inappropriate management.
It has caused outbreaks in health care settings. For this reason, it is important to quickly identify C. auris in hospitalized patients.
To help address this issue, the Clinical and Laboratory Standards Institute (CLSI) has developed guidelines for testing and identifying C. auris in clinical laboratories. These guidelines provide recommendations for the optimal methods for culturing and identifying yeasts such as C. auris, as well as for testing its susceptibility to antifungal drugs. CLSI's M27M44S—Performance Standards for Antifungal Susceptibility Testing of Yeasts includes minimal inhibitory concentration, zone diameter, and quality control tables developed following the guidance the guidance in CLSI documents M27 and M44.
By following these guidelines, clinical laboratories can accurately identify C. auris and provide clinicians with the information they need to select the most effective treatment. In addition, CLSI guidelines provide recommendations for infection control measures to prevent the spread of C. Auris in health care settings.
The spread of C. auris highlights the importance of effective infection control and antimicrobial stewardship practices in health care facilities. By following established guidelines, health care providers can help to prevent the spread of this and other multidrug-resistant organisms and ensure that patients receive the best possible care.
References
Jeffery-Smith A, Taori SK, Schelenz S, et al. Candida auris: a review of the literature. Clin Microbiol Rev. 2018;31(1):e00029-17.
Centers for Disease Control and Prevention (CDC). Candida auris. https://www.cdc.gov/fungal/candida-auris/index.html. Accessed March 22, 2023.
← Go Back