MALDI-TOF for the Microbiology Laboratory
8/28/2018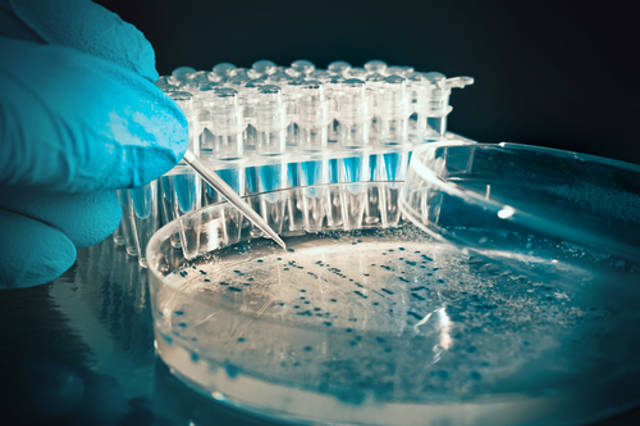 Mass spectrometry is a technique used to analyze the mass-to-charge ratio of various compounds.1 Mass spectrometry is an important method for identifying the atoms or molecules in complex chemical substance. A mass spectrometer works by turning atoms into ions. It then separates the ions by passing them first through an electric field, then through a magnetic field, so the ions separate into a spectrum. A computerized detector counts the ions in different parts of the spectrum and uses this information to determine what types of atoms were in the original sample. Different methods of mass spectrometry have been developed, with the most widely used method to date for the analysis of biomolecules being matrix-assisted deionization time-of-flight mass spectrometry (MALDI-TOF MS), which was developed in the 1980s.2 
MALDI-TOF MS is commonly used in the lab to identify proteins and DNA, but recent advances in this technology have made it possible for the microbiology lab to rapidly detect pathogens, leading to speedier diagnoses and improved patient outcomes. MALDI-TOF MS applications in the medical lab reduce the time between specimen collection and diagnosis. Also, preexamination processing of organisms for analysis by MALDI-TOF MS is technically simple and reproducible. Conventional methods for the identification of microbiological organisms can take hours or days.  
CLSI has published a guideline to make it easier for laboratories to implement MALDI-TOF MS for microbial identification. CLSI's M58 provides guidance to microbiology labs that want to implement MALDI-TOF MS. The document includes performance, reporting, and quality assurance recommendations for the identification of cultured microorganisms by medical laboratory professionals using MALDI-TOF MS. Recommendations for end-user verification and workflow integration are also included. 
1 Wieser A, Schneider L, Jung J, Schubert S. MALDI-TOF MS in microbiological diagnostics-identification of microorganisms and beyond (mini review). Appl Microbiol Biotechnol. 2012;93:965-974.
2 Kim TS, Lee K, Hong YJ, et al. MALDI-TOF MS: Its Application in the Clinical Laboratory and a Paradigm Shift in Clinical Microbiology. Lab Med Online. 2015 Oct;5(4):176-187. 
← Go Back