National Safety Month and Laboratory Safety
6/4/2019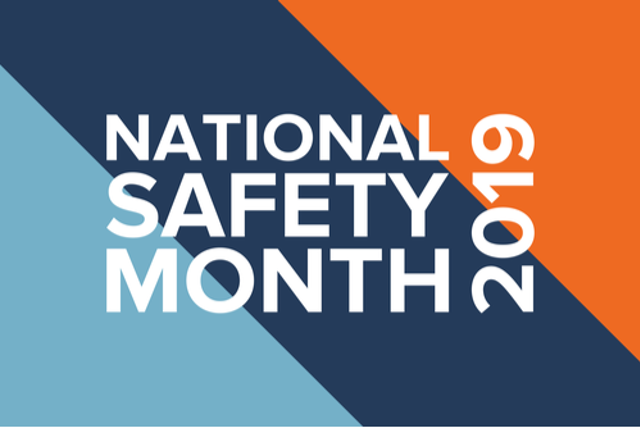 Observed annually in June, National Safety Month focuses on reducing leading causes of injury and death at work, on the road, and in homes and communities. The National Safety Council provides downloadable resources highlighting a different safety topic for each week in June. Topics for 2019 are Hazard Recognition, Slips, Trips and Falls, Fatigue, and Impairment. NSC remains focused on saving lives and preventing injuries, including raising public awareness of the opioid epidemic, helping to reduce motor vehicle crashes, and improving safety practices in workplaces across the country.
Medical laboratory workers have unique workplace safety concerns related to transmission of infectious agents from specimens and laboratory instruments and materials, as well as waste management, including the safe handling and disposal of chemical, infectious, radioactive, and multihazardous wastes. The most common threats to laboratory safety include improper use (or lack of use) of personal protective equipment, failure to follow protocols for an appropriate chemical hygiene plan, inappropriate use of biological safety cabinets, and potential technician exposure.1 CLSI offers a Basic Laboratory Safety Collection that includes four of our clinical laboratory safety guidelines that can help your lab better prepare for the prevention and handling of nonconformances related to infection control, waste management, general safety concerns, and implementation of a quality management system to help improve productivity and reduce nonconformances in your laboratory. Learn more https://clsi.org/standards/products/packages/scg01/.
Reference
Eden PR. Medical laboratory safety management. Medical Laboratory Observer. September 25, 2018.
← Go Back