Overcoming Phlebotomy Challenges in Pediatric Patients
7/15/2020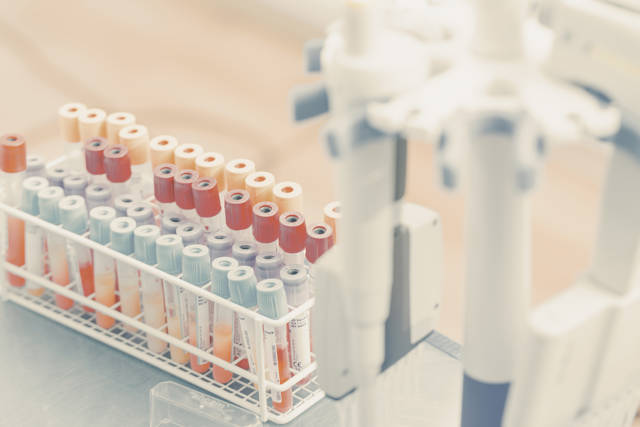 Children are some of the most difficult patients from whom to collect blood sample specimens. Ensuring safety and efficacy when performing blood draws on pediatric patients, while also accounting for their emotional and physical well-being is of utmost importance.
Venipuncture can result in pain and anxiety for the pediatric patient. Traumatic experiences early in life may cause long-lasting effects, including a decreased threshold of tolerance, a lessened capacity to cope with pain and anxiety, and heightened pain perception.1
Strategies to consider for reducing stress and anxiety for pediatric patients include:
Applying verbal communication skills. Use age-specific vocabulary to communicate at the patient's level.2
Patient participation. When possible, giving a patient a role to play can lessen anxiety by empowering the patient.
Distractions. Age-appropriate distractions have been shown to minimize stress and anxiety associated with painful medical procedures.2 The use of videos, movies, interactive electronic games, and involvement in counting or singing songs can be used as distractions for the pediatric patient.3,4
Parents as coaches. Parental anxiety and stress can have a negative effect on the child's coping mechanisms. It may be helpful for parents to participate in the procedure by contributing coping strategies and direction and by providing positive reassurance.5
Comfort positioning. To help minimize anxiety, it is recommended that children be held by parents when possible.6
Use of an assistant. An assistant to stabilize the arm and comfort the patient is essential for every pediatric draw and preferable to restraining devices.
When performing venipuncture, the phlebotomist must follow the procedures described in CLSI's standard GP41—Collection of Diagnostic Venous Blood Specimens. GP41 provides a descriptive, stepwise process for diagnostic venous blood specimen. Special considerations for collections from vascular access devices, blood culture collection, and collections in isolation environments are included.
References
1 Walco GA. Needle pain in children: contextual factors. Pediatrics. 2008:122(Suppl 3):S125-S129.
2 Cohen LL. Behavioral approaches to anxiety and pain management for pediatric venous access. Pediatrics. 2008:122(Suppl 3):S134-S139.
3 Duff AJ. Incorporating psychological approaches into routine paediatric venepuncture. Arch Dis Child. 2003;88(10):931-937.
4 Bagnasco A, Pezzi E, Rosa F, Fornonil L, Sasso L. Distraction techniques in children during venipuncture: an Italian experience. J Prev Med Hyg. 2012;53(1):44-48.
5 Taylor C, Sellick K, Greenwood K. The influence of adult behaviors on child coping during venipuncture: a sequential analysis. Res Nurs Health. 2011;34(2):116-131.
6 Sparks LA, Setlik J, Luhman J. Parental holding and positioning to decrease IV distress in young children: a randomized controlled trial. J Pediatr Nurs. 2007;22(6):440-447.
← Go Back