Prematurity Awareness Month and Newborn Screening
11/15/2018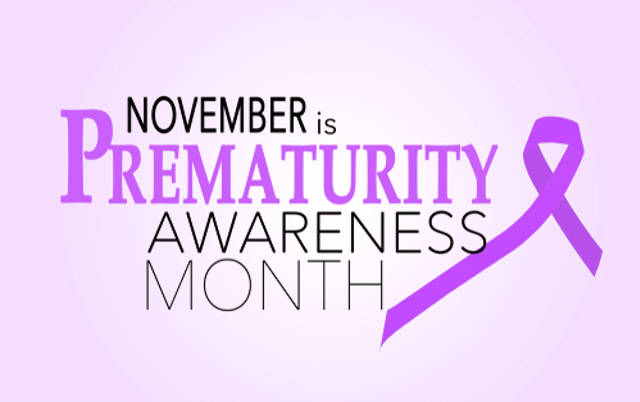 An estimated 15 million babies around the world are born premature each year and more than one million of them do not survive. Although the United States has seen sustained improvement in its preterm birth rate, it has one of the highest rates of preterm birth of any industrialized country.
In November, organizations and individuals around the globe will observe Prematurity Awareness Month and World Prematurity Day (November 17).
Premature birth is a birth that takes place more than three weeks before the baby's estimated due date. In other words, a premature birth is one that occurs before the start of the 37th week of pregnancy.
Premature babies, especially those born very early, often have complicated medical problems. Typically, complications of prematurity vary. But the earlier a baby is born, the higher the risk of complications.
Some short-term issues premature infants encounter are:
Breathing problems.
Heart problems.
Brain problems.
Temperature control problems.
Gastrointestinal problems.
Blood problems.
Metabolism problems.
Immune system problems.
CLSI document NBS03—Newborn Screening for Preterm, Low Birth Weight, and Sick Newborns addresses newborn screening of preterm, low birth weight, and sick newborns. The physiological states associated with preterm, low birth weight, and sick newborns, and the treatments they receive, directly affect the reliability of results for many conditions. Learn more at clsi.org/standards/products/newborn-screening/documents/nbs03/.
← Go Back