September is Newborn Screening Awareness Month
9/27/2019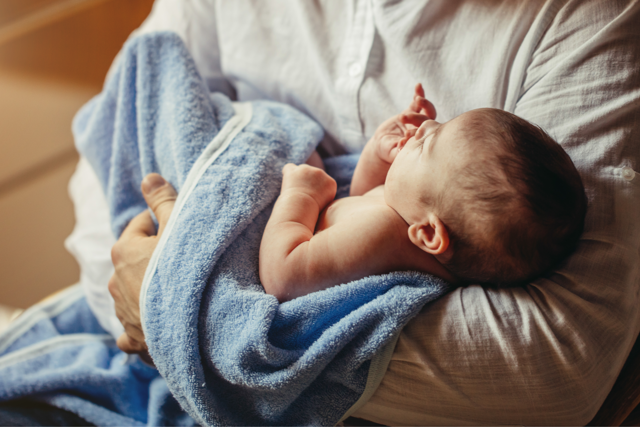 September is Newborn Screening Awareness Month. To help your organization spread the word about the importance of newborn screening, Baby's First Test has developed toolkits with social media messaging for sharing and other resources. Baby's First Test is a nonprofit organization that houses the nation's newborn screening clearinghouse. The clearinghouse provides current educational and family support and services information, materials, and resources about newborn screening at the local, state, and national levels. 
While all newborns receive screening tests, newborn screening guidelines for premature, low birth weight, and sick newborns may differ from those of a healthy newborn. Of the approximately 135 million births per year around the world, about 15 million are preterm.1 As many as 30 million low birth weight babies are born annually (23.8% of all births),2 and approximately 7.9 million newborns are born with serious birth defects, approximately 303 000 of whom do not survive the newborn period.3 In developed and developing countries, babies with the highest medical needs are cared for in neonatal intensive care units (NICUs), while those who have medical needs above the level of care needed by healthy newborns are cared for in special care baby units (SCBUs).
Clinical and Laboratory Standards Institute guideline NBS03—Newborn Screening for Preterm, Low Birth Weight, and Sick Newborns describes newborn screening (NBS) of preterm, low birth weight (LBW), and sick newborns worldwide to detect treatable diseases before physical damage can occur.
References
1 CLSI. Newborn Screening by Tandem Mass Spectrometry. 2nd ed. CLSI guideline NBS04. Wayne, PA: Clinical and Laboratory Standards Institute; 2017.
2 U.S. National Library of Medicine. Newborn screening coding and terminology guide: data standards for electronic reporting. https://newbornscreeningcodes.nlm.nih.gov/. Accessed 3 July 2019.
3 Campbell CD, Ganesh J, Ficicioglu C. Two newborns with nutritional vitamin B12 deficiency: challenges in newborn screening for vitamin B12 deficiency. Haematologica. 2005;90(12 Suppl):ECR45.
← Go Back