This Week We Celebrate National Public Health Week
4/4/2019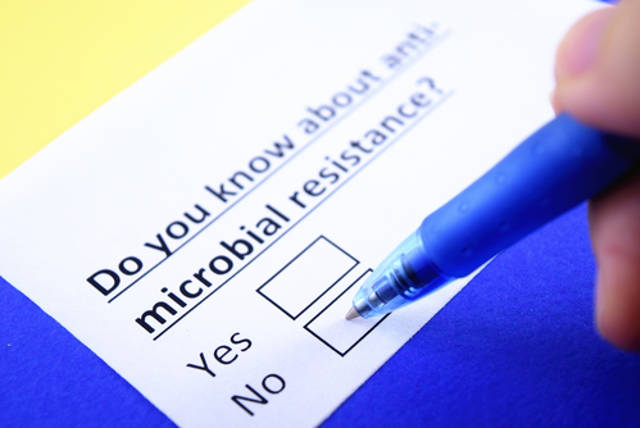 During the first week of April, the American Public Health Association (APHA) brings together communities across the United States to observe National Public Health Week (NPHW) as a time to recognize the contributions of public health and highlight issues that are important to improving our nation. APHA creates new NPHW materials each year that can be used during and after NPHW to raise awareness about public health and prevention. You can visit the NPHW website for tools and tips and to learn how to get involved.
One of the most concerning threats to public health right now is antimicrobial resistance. Antimicrobial resistance occurs when microbes such as bacteria mutate and can no longer be eradicated by drugs like antibiotics. These antimicrobial resistant bacteria make it harder and harder for health care providers to treat and cure patients with infectious diseases. In some cases, microbes have become resistant to all but the strongest antimicrobials, and in other cases, there is no treatment at all.
CLSI's Subcommittee on Antimicrobial Susceptibility Testing (AST) joins in the global fight against AMR by developing standards that laboratorians can use to determine which antimicrobial agent is the most up-to-date and effective drug to treat a patient's infection. They are then able to pass this information along to the health care provider, ensuring that the patient receives the best treatment option.
Volunteers for the Subcommittee on AST come from microbiology laboratories, government agencies, and pharmaceutical and diagnostic microbiology industries. The Subcommittee on AST's work includes:
Developing standard reference methods for antimicrobial susceptibility tests.
Providing quality control parameters for standard test methods.
Establishing interpretive criteria for results of standard antimicrobial susceptibility tests
Providing suggestions for testing and reporting strategies that are clinically relevant and cost-effective.
Continually refining standards and guidelines, thereby optimizing the detection of emerging resistance.
Educating users through multimedia communication of standards and guidelines.
Fostering a dialogue with users of these methods and those who apply them.
Learn more about CLSI's Microbiology and AST standards here.
← Go Back