Understanding Pharmacokinetics (PK) and Pharmacodynamics (PD)
1/31/2018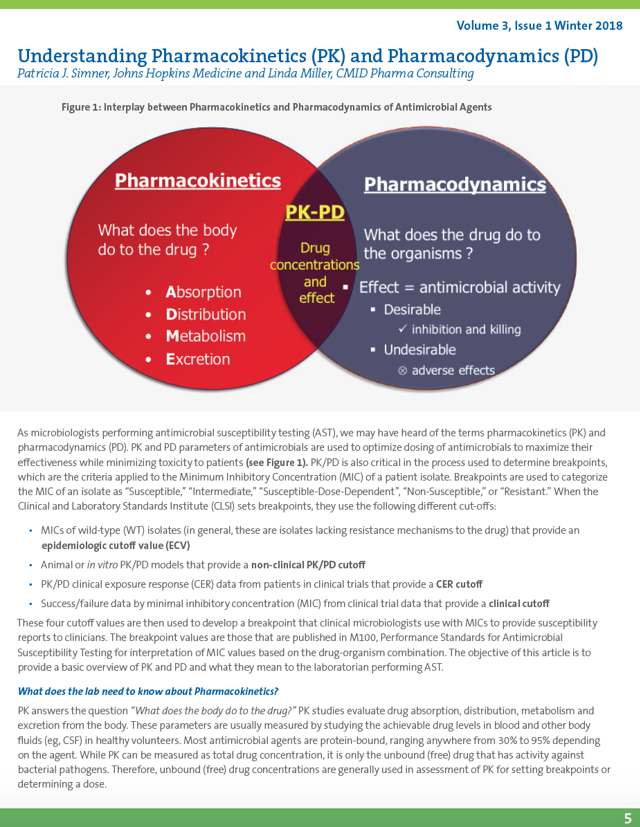 This article was written by Patricia J. Simner, Johns Hopkins Medicine, and Linda Miller, CMID Pharma Consulting, and was originally published in the AST News Update: Volume 3, Issue 1 Winter 2018.
This article provides answers to:
What does the lab need to know about Pharmacokinetics?
W

hat does the lab need to know about Pharmacodynamics?

How are PK and PD used in the determination of the breakpoint?
It also includes an example of how CLSI used PK and PD to Establish Ceftazidime Breakpoints for Enterobacteriaceae and additional recommended reading on the topic. 
← Go Back