CLSI Celebrates World Antibiotic Awareness Week
11/9/2018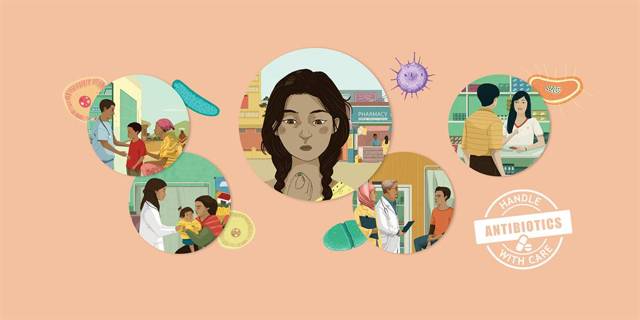 Each November, the World Health Organization (WHO) promotes World Antibiotic Awareness Week (WAAW) with the aim to increase global awareness of antibiotic resistance (AMR) and to encourage best practices among the general public, health care workers, and policy makers to avoid the further emergence and spread of antibiotic resistance.
Overuse and misuse of antibiotics in human and animal health have encouraged the emergence and spread of AMR, which occurs when microbes, such as bacteria, become resistant to the drugs used to treat them.
The objectives of WAAW 2018 are to:
Improve awareness and understanding of antimicrobial resistance through effective communication, education, and training.
Strengthen knowledge and evidence base through surveillance and research.
Reduce the incidence of infection through effective sanitation, hygiene, and infection prevention measures.
Optimize the use of antimicrobial agents in human and animal health.
Develop the economic case for sustainable investment that takes account of the needs of all countries, and increase investment in new medicines, diagnostic tools, vaccines and other interventions.
The WHO encourages participants in WAAW 2018 to promote two key messages:
Think twice. Seek Advice.
Misuse of Antibiotics puts us all at Risk.
Campaign materials for sharing on social media including GIFs and posters are available at http://www.who.int/who-campaigns/world-antibiotic-awareness-week/advocacy-material.
CLSI is a longstanding collaborating center with the WHO as the only organization specifically designated for the creation, revision, and translation of medical laboratory standards. CLSI has a globally trusted reputation for its development of microbiology and antimicrobial susceptibility testing (AST) standards and guidelines on test methods and QC procedures. Additionally, CLSI annually creates and revises AST breakpoints to meet global public health challenges related to antimicrobial resistance. CLSI's library of 39 microbiology standards and guidelines establish vital performance criteria and best practice guidelines for use in the clinical microbiology laboratory field.
View our Microbiology Resources, including free downloads and webinars here.
← Go Back