CLSI Standards: Guidelines for Health Care Excellence
Developed by our members for use by the global laboratory community, CLSI's consensus-based medical laboratory standards are the most widely recognized resources for continually improving testing quality, safety, and efficiency.

Browse our collection of consensus-based medical laboratory standards documents. Choose from print or electronic versions of CLSI standards and guidelines.
Looking to order through a purchase order? View our Guide on Placing a Purchase Order.
Featured Products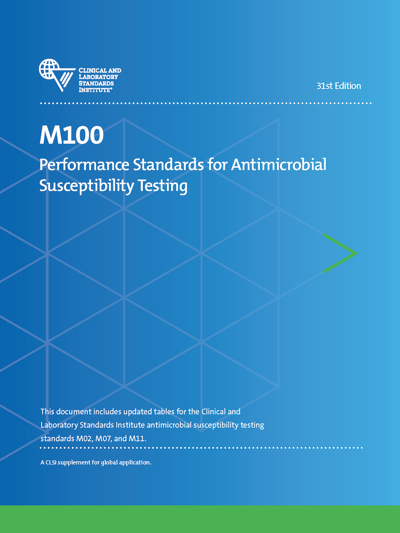 This document includes updated tables for the Clinical and Laboratory Standards Institute antimicrobial susceptibility testing standards M02, M07, and M11.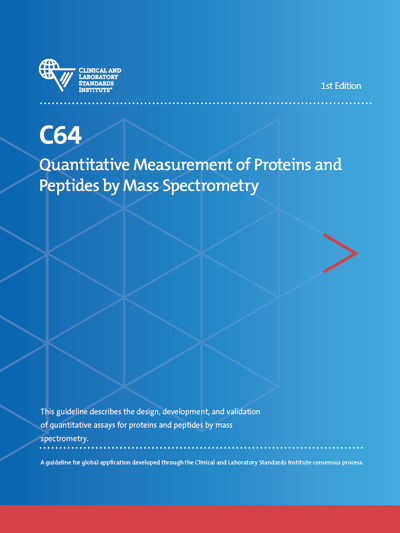 This guideline describes the design, development, and validation of quantitative assays for proteins and peptides by mass spectrometry.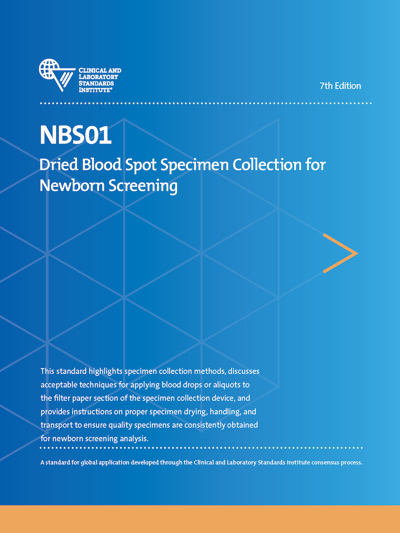 This standard highlights specimen collection methods, discusses acceptable techniques for applying blood drops or aliquots to the filter paper section of the specimen collection device, and provides instructions on proper specimen drying, handling, and transport to ensure quality specimens are consistently obtained for newborn screening analysis.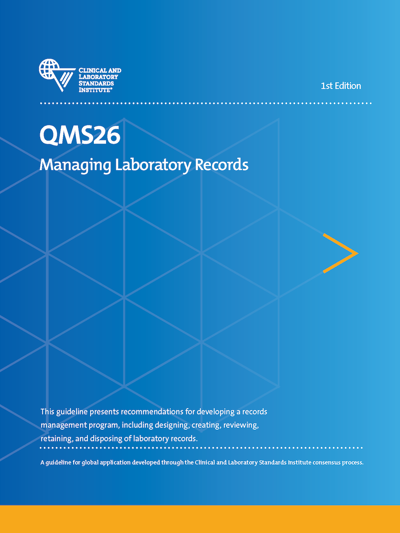 This guideline presents recommendations for developing a records management program, including designing, creating, reviewing, retaining, and disposing of laboratory records.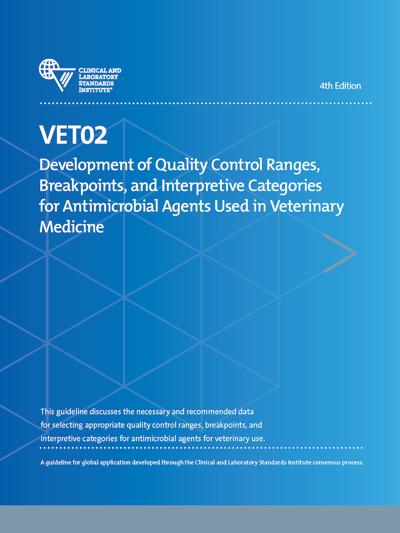 This guideline discusses the necessary and recommended data for selecting appropriate quality control ranges, breakpoints, and interpretive categories for antimicrobial agents for veterinary use.
---