Clinical Chemistry and Toxicology |
Standards
Ensure your laboratory is following best practice guidelines for clinical chemistry and toxicology specimen collection and transport, analysis, storage, and results reporting. CLSI offers clinical chemistry standards and guidelines that cover the latest methods and best practices for clinical chemistry and toxicology testing.  
Featured Products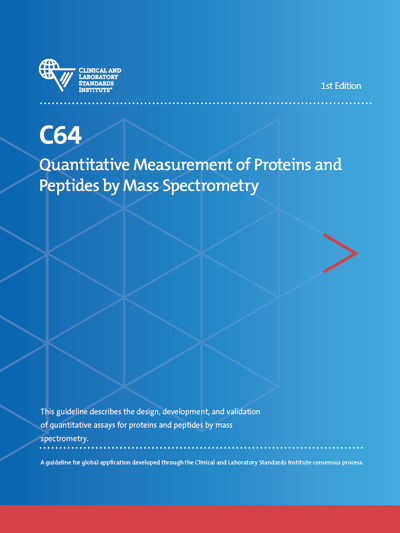 This guideline describes the design, development, and validation of quantitative assays for proteins and peptides by mass spectrometry.
August 26, 2021 | 1:00-2:00 PM Eastern (US) Time
This guideline describes methods for all aspects of sweat testing, including collection and analysis, results evaluation and reporting, and quality control.
This guideline provides recommendations for medical laboratories and clinical practices that provide services for pain management.
Browse Standards