Microbiology |
Standards
CLSI has a longstanding globally trusted reputation for its diligent development of Microbiology and Antimicrobial Susceptibility Testing (AST) standards and guidelines on test methods and QC procedures. Additionally, CLSI annually creates and revises AST breakpoints to meet global public health challenges related to antimicrobial resistance. CLSI's library of Microbiology standards and AST guidelines establish vital performance criteria and best practice guidelines for use in the clinical microbiology laboratory field.
Featured Products
CLSI's Outreach Working Group has developed this free, optional spreadsheet that laboratories can use to record breakpoints in use.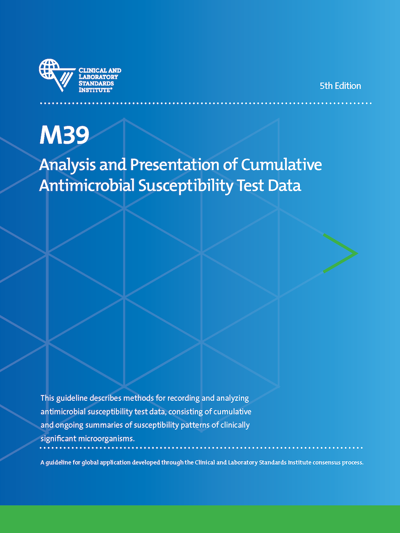 This guideline describes methods for recording and analyzing antimicrobial susceptibility test data, consisting of cumulative and ongoing summaries of susceptibility patterns of clinically significant microorganisms.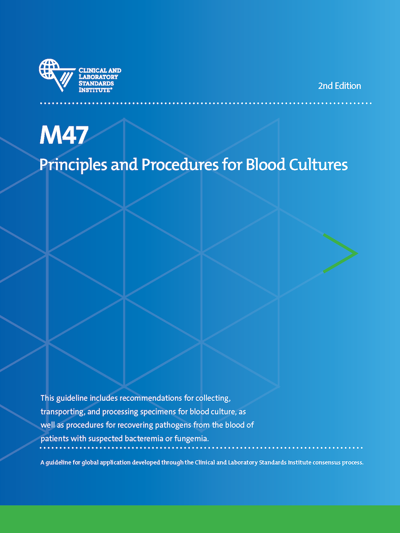 This guideline includes recommendations for collecting, transporting, and processing specimens for blood culture, as well as procedures for recovering pathogens from the blood of patients with suspected bacteremia or fungemia.
Learn about the latest changes in CLSI's newly revised M47 document, Principles and Procedures for Blood Cultures, 2nd edition.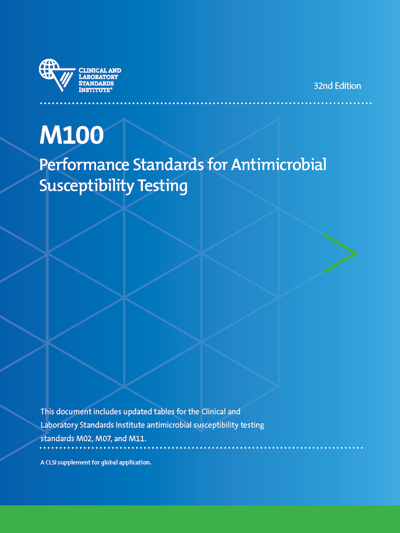 This document includes updated tables for the Clinical and Laboratory Standards Institute antimicrobial susceptibility testing standards M02, M07, and M11.
Improve your lab's antimicrobial susceptibility testing (AST) by using this self-paced, online learning program. This interactive program will teach you how to navigate the many tables found in CLSI's document M100.
Browse Standards