Point-of-Care Testing |
Standards
Point-of-care testing is increasingly being implemented as a faster and more convenient alternative to traditional laboratory testing, particularly in facilities without a lab on the premises. Learn about best practice guidelines for point-of-care testing, how to set up and manage a point-of-care testing program in your facility, and how to reduce testing errors with CLSI's point-of-care testing standards.  
Featured Products
This white paper includes information related to selection considerations of CLIA-waived SARS-CoV-2, respiratory syncytial virus, and influenza virus testing.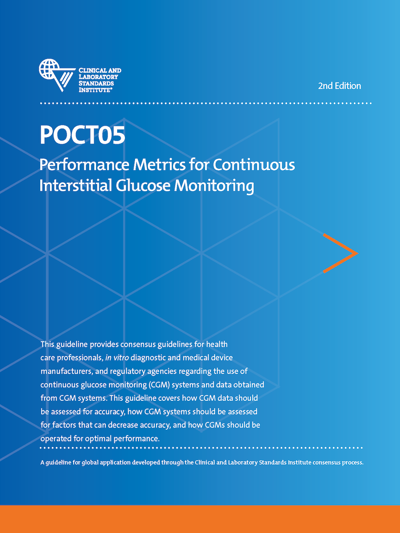 This guideline provides consensus guidelines for health care professionals, in vitro diagnostic and medical device manufacturers, and regulatory agencies regarding the use of continuous glucose monitoring (CGM) systems and data obtained from CGM systems. This guideline covers how CGM data should be assessed for accuracy, how CGM systems should be assessed for factors that can decrease accuracy, and how CGMs should be operated for optimal performance.
This report summarizes current knowledge of rapid and point-of-care testing practices used worldwide for infectious diseases.
Browse Standards