Quality Management Systems |
Standards
An effective quality management system is the cornerstone for the delivery of superior patient care and high-quality test results in the lab. CLSI's quality management system standards can help your lab with easy to understand and use documents that show you how to implement a quality management system. Our standards documents cover a range of subjects, including management of laboratory documents, training and competence assessment, laboratory design, and nonconforming event management .
Featured Products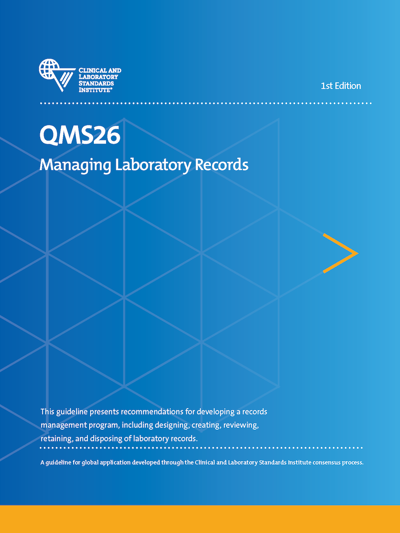 This guideline presents recommendations for developing a records management program, including designing, creating, reviewing, retaining, and disposing of laboratory records.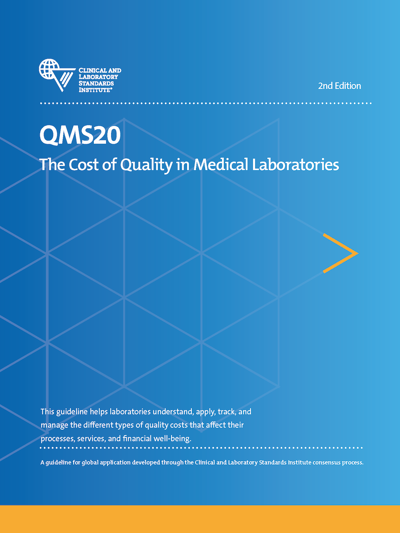 This guideline helps laboratories understand, apply, track, and manage the different types of quality costs that affect their processes, services, and financial well-being.
This guideline provides a model for medical laboratories to organize the implementation and management of an effective quality management system.
This guideline provides recommended criteria and easily implemented processes to qualify, select, and evaluate a referral laboratory.
Browse Standards