The annual World Standards Day celebration takes place on October 14 and honors the collaborative efforts of the many subject matter experts, volunteers, and partners who develop and promote global standards across nearly every industry and sector.
The history behind World Standards Day began in 1946, when a group of representatives from more than 26 countries and the United Nations Standards Committee met to discuss international standards. This meeting led to the formation of the International Organization for Standardization ("ISO") in 1947 and the first published ISO standard (ISO/R 1:1951 Standard Reference Temperature for Industrial Length Measurements), in 1951.
Laboratory standards improve testing quality and accuracy and contribute to the development of new diagnostic tools and methods to advance health and prevent the spread of disease. At CLSI, it's our mission to develop clinical and laboratory practices and standards and to promote their use worldwide. Our consensus process ensures balanced representation from the global laboratory community to create unbiased standards that can be confidently adopted by laboratories, clinicians, regulatory agencies, and industry throughout the world.
We are indebted to the thousands of subject matter experts that serve on our document development committees, working groups, and expert panels, as well as the 25,000 members that support our organization.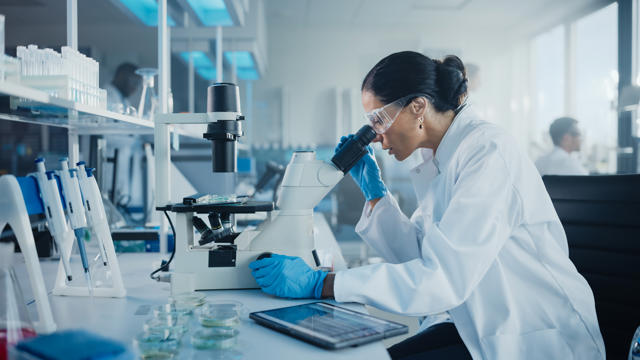 To learn more about CLSI's Standards Development Process, click here.
Featured Products |
View and purchase our most recently published standards
CLSI QMS17
External Assessments, Audits, and Inspections of the Laboratory, 2nd Edition
This guideline provides recommendations for establishing and maintaining a process to assist the laboratory in achieving a continuous state of readiness for assessment by an external organization. This includes selecting and evaluating an external assessment organization, preparing for and undergoing a successful assessment, and sustaining ongoing readiness for assessment.
CLSI EP12IG
Verification of Performance of a Qualitative, Binary Output Examination Implementation Guide, 3rd Edition
This implementation guide describes the minimum procedures necessary for a medical laboratory to verify the performance of qualitative, binary output (yes or no, positive or negative, target condition present or absent) examinations.
CLSI M53
Criteria for Laboratory Testing and Diagnosis of Human Immunodeficiency Virus Infection, 2nd Edition
This guideline includes recommendations for performing human immunodeficiency virus testing and for interpretation of results by health care providers in advanced diagnostic laboratories.
CLSI POCT18
Selection Process for CLIA-Waived Testing for SARS-CoV-2, Respiratory Syncytial Virus, and Influenza Viruses, 1st Edition
This white paper includes information related to selection considerations of CLIA-waived SARS-CoV-2, respiratory syncytial virus, and influenza virus testing.
The Importance of Global Standards
View recent blog posts highlighting the impact of standards in supporting global public health and wellness.
World Standards Day 2023

World Standards Day is an annual celebration to pay tribute to the collaborative efforts of thousands of experts worldwide who develop the voluntary technical agreements that are published as international standards.

 

Association 100 Podcast Interview With CLSI's CEO, Barb Jones

CLSI's CEO, Barb Jones, PhD, sat down with Association 100 (A100) Podcast host, Megan Henning, to talk about her role as CLSI's CEO, how she sees AI impacting the standards setting process, and the unique challenges and opportunities of overseeing a fully remote workforce.

 

Public Health Laboratory Appreciation Month: A Conversation With CLSI President Victor Waddell, PhD, MS

We're celebrating Public Health Laboratory Awareness this September. To find out more about why public health laboratories are so important to all our lives, we spoke with Victor Waddell, PhD, MS, CLSI's Board President, and Bureau Chief of the Arizona State Public Health Laboratory.

 
Global Standards in the Making
Watch this short video to learn about CLSI's role as the American National Standards Institute (ANSI)-appointed Secretariat for the International Organization for Standardization's (ISO) Technical Committee 212 (ISO/TC 212).