Celebrate National Pharmacist Day With CLSI
1/17/2023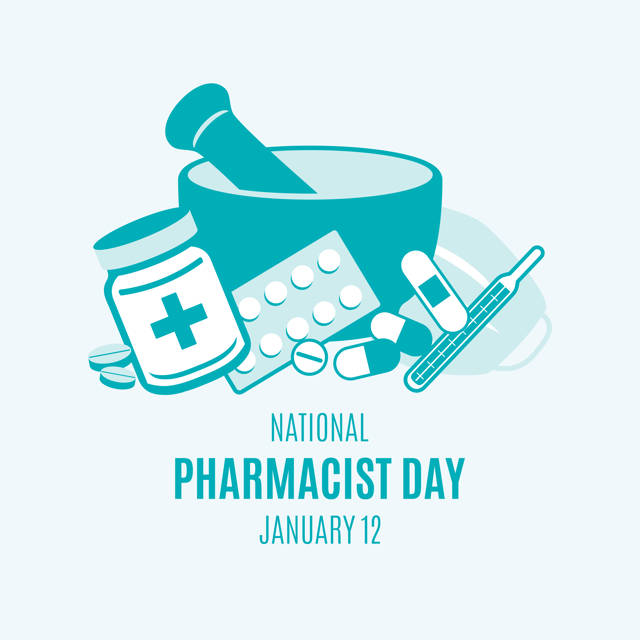 National Pharmacist Day is celebrated each year on January 12.
Pharmacists are often responsible for developing and managing antimicrobial practice guidelines; helping prescribers choose appropriate medications for patients; monitoring antimicrobial use; and educating other health care practitioners, patients, and the public at large about antimicrobial stewardship and antimicrobial resistance (AMR). In 2020, the World Health Organization (WHO) declared AMR to be one of the top 10 global public health threats facing humanity. 
AMR occurs when bacteria, viruses, fungi, and parasites change and no longer respond to medications, making infections progressively more difficult to treat and increasing the risk of disease transmission and severe illness or death. Although AMR occurs naturally over time, the misuse and overuse of antimicrobials is a significant contributing factor that speeds up the process.
Pharmacists join in the fight against AMR by1:
Reviewing patient antimicrobial regimens.
Influencing the choice of antimicrobials prescribed through formulary restrictions, decision support systems, and practice guidelines.
Offering guidance on dosage, preparation, and administration of antimicrobials.
Reviewing and assuring proper antimicrobial duration of therapy.
Pharmacokinetic monitoring and drug/dose/frequency adjustments.
Monitoring the outcomes of antimicrobial usage, trends in antimicrobial prescribing, adherence to formulary/practice guidelines, and antimicrobial sensitivity patterns.
Assessing antimicrobial prescriptions provided at discharge.
Educating patients and the public at large about proper use of antimicrobials.
CLSI celebrates the pharmacists who volunteer with us to develop antimicrobial susceptibility testing (AST) standards and guidelines that help health care providers prescribe the most effective antimicrobials to their patients. Our AST standards are developed by volunteer teams of experts that include a balance of volunteers from the health care professions, government, and industry, and are recognized worldwide.
Reference
Garau J, Bassetti M. Role of pharmacists in antimicrobial stewardship programmes. Int J Clin Pharm. 2018;40(5):948-52.
← Go Back