Clinical and Laboratory Standards Institute (CLSI) Receives 2023 Power of Associations Gold Award for its MicroFree Program
8/3/2023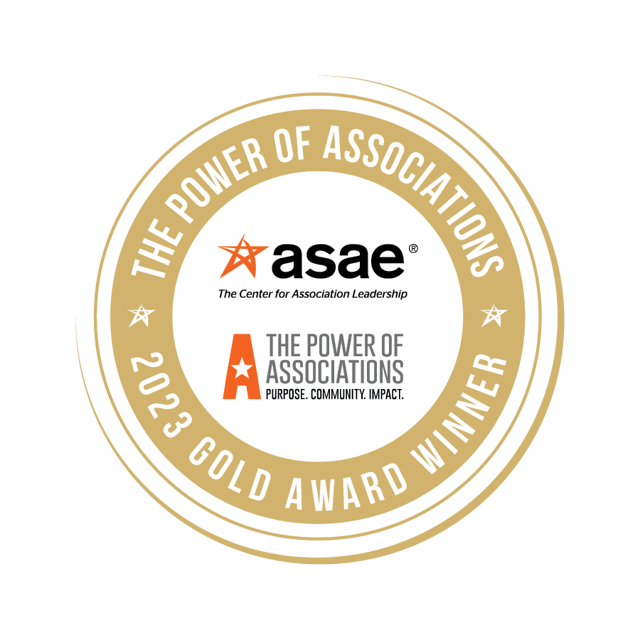 [Berwyn, PA]— Clinical and Laboratory Standards Institute (CLSI) is pleased to announce that it has been awarded a Power of Associations Gold Award from the American Society of Association Executives (ASAE) for CLSI's successful global #MicroFree program.
CLSI #MicroFree enables users to freely access the most trusted and updated information on Antimicrobial Susceptibility Testing, a critical need for laboratories and providers dealing with drug-resistant pathogens and infections. The portal provides digital access to some of the most important global standards documents that typically cost $200-300 per license and are simply beyond the reach and financial capacity of many smaller laboratories and institutions in the US and around the globe.
Low and middle-income counties and countries have a disproportionate share of the global disease burden but lack sufficient access to laboratory medicine, training, standards, and the infrastructure necessary for the accurate detection and diagnosis of disease. Recognizing this need, CLSI elected to offer a limited version of its keystone M100 document on a free portal beginning in 2015. Response was immediate and enthusiastic. With over 8000 users accessing the portal each month, the portal was further expanded this year to include additional resources (CLSI documents M23, M23 Supplements M23S, M23S2, and M23S3, M27M44S & M45) as well as the updated version of M100. The now renamed "#MicroFree" portal is being lauded by outsiders as a huge win: "Having this resource available to all laboratories is a huge boon to not only our laboratory but to patients globally." (Director, Infectious Diseases, Vanderbilt University Medical Center) CLSI, as the only accredited global standards development organization (SDO), has actively led the development and implementation of laboratory standards for over 50 years and is a world leader in antimicrobial susceptibility testing (AST). CLSI M100—Performance Standards for Antimicrobial Susceptibility Testing represents the most current and comprehensive reference system for drug selection, test interpretation, and quality control, and is used extensively throughout the world by laboratorians, infectious disease practitioners, and device manufacturers. Clinicians depend on information from M100 to make treatment decisions for their seriously ill patients. The M100 Supplement guides optimal use of antibiotics and stewardship programs combating the spread of resistant bacteria.
"Congratulations to CLSI for exemplifying the impact associations have on the industries and professions they represent, and on society at large," said ASAE President and CEO Michelle Mason, FASAE, CAE. "It's always so incredibly satisfying to see associations going above and beyond their everyday mission to change the world. We're very proud to spotlight this award-winning initiative."
CLSI CEO Barb Jones commented, "CLSI is pleased to be recognized by ASAE for the success of this MicroFree program which grew out of an interest to increase accessibility to important laboratory standards documents regarding antimicrobial susceptibility testing and the management of infectious disease, an important global public health issue. Increasing access to these resources will help reduce the emergence of antimicrobial resistance, control illness, and ultimately save lives around the world. ASAE's recognition with this Power of Associations Gold Award will help increase the visibility of the initiative and support our mission."
To learn more about CLSI's #MicroFree program, visit clsi.org/micro-free.
MEDIA CONTACT: Lisa Arone, larone@clsi.org
About CLSI
Clinical and Laboratory Standards Institute (CLSI) is the leading global non-profit laboratory medicine standards development organization, with over 24,000 professional, 2000 active volunteer contributors, and 250+ standards products. CLSI standards are recognized by laboratories, accreditors, and government agencies worldwide as the best way to improve standards to improve their laboratory testing outcomes, maintain accreditation, bring products to market faster, and navigate regulatory hurdles.
About The Power of Associations Awards
ASAE's Power of Associations Awards recognize the associations' economic and societal contributions locally, nationally and globally. ASAE will celebrate The Power of Associations Award winners during its annual Summit Awards Dinner on September 28, 2023, at the National Building Museum in Washington, DC.
← Go Back